MISSION:
Bring communities together, promote education through reading, and encourage young people to engage in peaceful activities and sports.
VISION:
Inspire our youth to unite and reach their greatest potential.
---
SHOOTING FOR PEACE is a program spearheaded by global ambassador & former NBA player Jerome "JYD" Williams, and NBA Legends.  National events supporting the Chapters of the National Basketball Retired Players Association (NBRPA) bring together local community members, schools, and students, creating memorable experiences and offering educational opportunities through:
Everfi Digital Education: NBRPA chapters strive to "improve literacy rates throughout the world through a digital literacy program and bring unattainable experiences to life".
Panel Discussion:An open forum discussion for youth and community members with featured speakers from the local community and special celebrity guests.
Poetry-Writing Contest:High school students at participating schools will have the opportunity to tell JYD and his panel of friends what Shooting for Peace means to them by writing a one page poem on the subject and presenting it to the panel for prizes and scholarship donations.
Scholarship Awards:The University of Alabama is offering scholarship opportunities to qualifying students who participate in the poetry-writing contest.   Each scholarship is valued from $2,000 up to approximately $100,000 (for full tuition and books).
Celebrity Basketball Game:Former NBA, WNBA and Harlem Globetrotters players take the court with local high school talent, police, celebrities and community members for an afternoon of entertainment, music and amazing skills.
About JYD Project, Inc.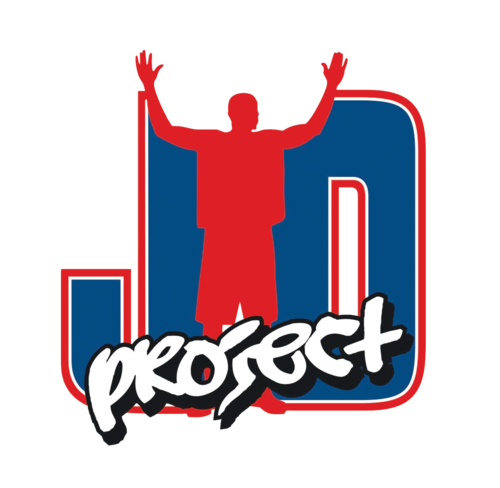 The JYD Project is a 501(c)(3) youth development organization for kids ages 5 – 18 that encourages young people to realize their full potential and partners with other charities that support and serve youth. The JYD Project assists students in becoming positive and productive adults through fun and engaging educational based programs.
About Choo Smith Youth Empowerment

Choo Smith Youth Empowerment is dedicated to developing and implementing programs that facilitate positive growth in the lives of the youth we serve, as well as their families and community.
About the National Basketball Retired Players Association
The Las Vegas Chapter of the National Basketball Retired Players Association (NBRPA) is comprised of former professional basketball players from the NBA, ABA, WNBA and Harlem Globetrotters. It is a 501(c)(3) non-profit organization with a mission to develop, implement and advocate a wide array of programs to benefit its members, supporters and the community.
About Everfi
EVERFI is the leading education technology company that provides learners of all ages education for the real world, through innovative and scalable digital learning including topics like Financial Education, Digital Citizenship, STEM Career Readiness, Diversity and Inclusion, Entrepreneurship, Social and Emotional Learning, Character Education, Health and Wellness and Corporate Compliance. Founded in 2008, EVERFI is fueled by its Software-as-a-Service (SaaS) subscription model and has certified over 18 million learners in critical skill areas. Some of America's leading CEOs and venture capital firms are EVERFI investors including Amazon founder and CEO Jeff Bezos, Google Chairman Eric Schmidt,
Twitter founder Evan Williams, TPG Growth, The Rise Fund, Advance Publications, and Rethink Education, and Rethink Impact. The EVERFI Education Network powers more than 4,200 partners in their education initiatives across all 50 states and Canada. Learn more at EVERFI.com